Printing And Distributing 56,000 Copies Monthly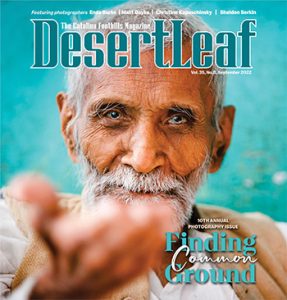 Below are the ZIP codes of our distribution areas and the number of homes/businesses that receive a copy of each DesertLeaf issue. The exact counts vary each month owing to mandated updates from USPS.
Occasionally we make changes we believe will better serve our advertisers.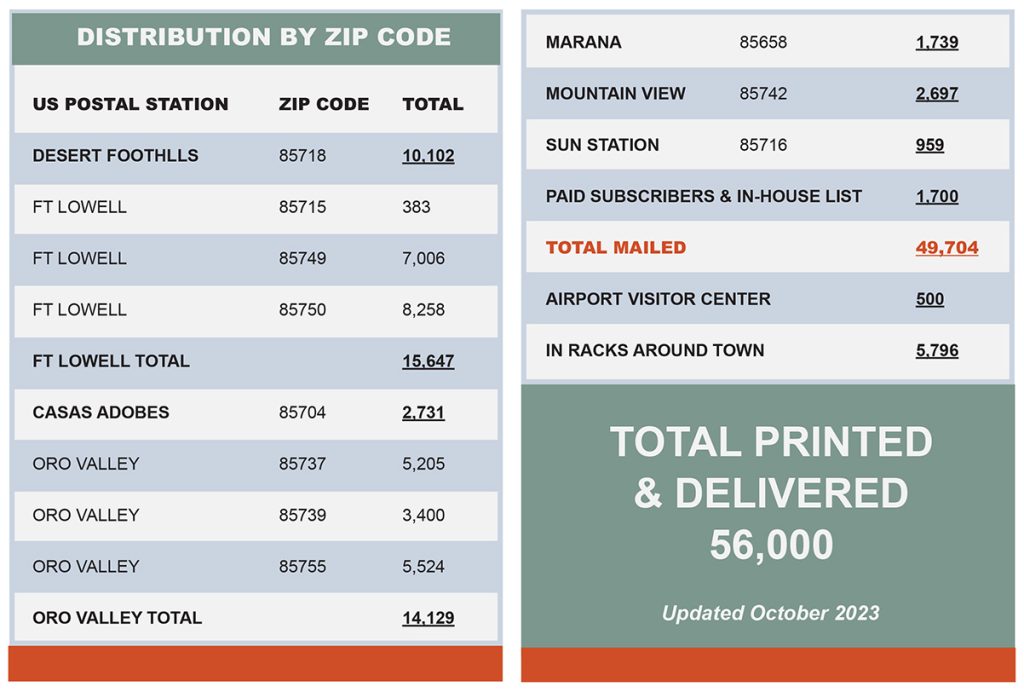 One-year DesertLeaf subscription: $40 (First-Class USPS); $16 (Standard USPS).
Published monthly (July-August combined).
Send check to DesertLeaf, 3978 E. Fort Lowell Road, Tucson, AZ 85712
For more info or to pay by credit card, email info@desertleaf.com or call 520-881-5188.
Pick Up At Rack Locations Around Town
ABSOLUTELY ART GALLERY & GIFTS
ACE HARDWARE @ FIRST
BEYOND BREAD @ CAMPBELL
BEYOND BREAD @ ORACLE
BOOKMANS EAST
BOOKMANS NORTHWEST
ECLECTIC CAFE
GHINI'S FRENCH CAFE
GOLDEN GOOSE THRIFT SHOP
KAPPY'S BAR & SANDWICH
LE BUZZ @ PLAZA PALOMINO
LIBRARY / BEAR CANYON
LIBRARY / CATALINA DEWHIRST
LIBRARY / ECKSTROM COLUMBUS
LIBRARY / FLOWING WELLS
LIBRARY / GOLF LINKS
LIBRARY / GREEN VALLEY
LIBRARY / HIMMEL PARK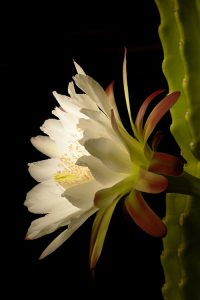 LIBRARY / MAIN
LIBRARY / NANINI
LIBRARY / ORO VALLEY
LIBRARY / RIVER / CRAYCROFT
LIBRARY / WOODS
LOFT CINEMAS
MONSOON CHOCOLATE / FT LOWELL
MERCADO SAN AGUSTIN
MONA'S DANISH BAKERY
Natural Grocers / N Oracle
RAGING SAGE COFFEE HOUSE
TOHONO CHUL GARDEN BISTRO
UDALL PARK VISITORS CENTER
UPTOWN BURGER
WATER STREET STATION / FIRST AVE
WESTERN NATIONAL PARKS ASSOCIATION
TUCSON AIRPORT/VISITOR CENTER